The Zoomers record a special milestone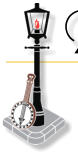 Tuesday the 6th October 2020 was a special night for all the participants of the Virtual Thrash Zoom Group. To be honest, every night
is special on Zoom but on this evening we all celebrated an unbroken run of meetings since it all started 200 days ago on 20 March
2020 when the bright idea of Suzanne McIntosh was launched for the very first time.
The world at that time was preparing for the worst, with the day-to-day never-ending news that the pandemic was quickly gaining
ground and encroaching on everyone's lives, taking away all that we all hold to be precious.
On 06 October 2020, we celebrated together, something that has just run and run and will continue to do so whilst ever it is needed.
There is a school of thought that says that it should never go away, and should become a permanent part of the George Formby world
that we knew in better times than these. It answers so many problems at this time, and when better days arrive it can still answer
issues like members in far-flung places of the UK and the rest of the world still meeting to sing and play the songs of George Formby,
a stand-alone group of people just enjoying the music, and the company of friends from anywhere Formby music is appreciated.
On this special evening we were also joined for a short while by GFS chairman, Steve Langford. Steve delivered a nice message to
the Zoomers and thanked them for keeping the name of George Formby in the limelight in this otherwise empty year. Steve also noted
that on the day of the 200th meeting, he had also racked up 100 sales in the GFS Shop for which he and his wife Su had taken over
earlier in the year from Kathryn and Peter Pollard.
Congratulations therefore should go to Steve and Su for taking on such a demanding role. Who could have predicted all that has
happened in this year but the two new managers have worked hard to get the shop up and running again and 100 sales in these
troubled times is progress indeed!
Many of the Virtual Thrash members wished to say a few words on how they feel about the group and what is has done to help us all
through this terrible period.
I take the greatest pleasure in re-producing their words on this page.
They are a lifeline for our
Formby family. I have
been going stir crazy like
so many others, but it is
great to look forward to
the TZoom. Plus playing
all the songs you wouldn't
normally play.
Thanks guys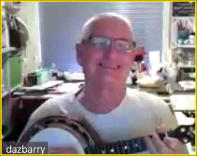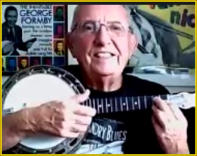 Thankyou Matt Simon
Andrew & Peter for nightly
zoom sessions.
We must be improving! Its
a great safe social
gathering .You can try
chords and songs you
wouldnt normally pick or
find difficult, un-used or
avoided. Thanks Suzanne
x
Alle Stummschalten !!!!
translates to
Mute Everyone!!!
JOHN SADLER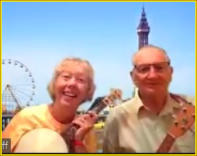 Zoom has injected a bit of
Aunty Maggie's Remedy of
fun and laughter into every
day. Many thanks to
Suzanne and all of our
brilliant hosts!
I lifeline for me and lots of
other's who live alone, and
for the chat afterwards I
look forward to seeing all
my friends and have made
a few a few new ones
,thank you to everyone who
has made our nightly
Zoom's possible.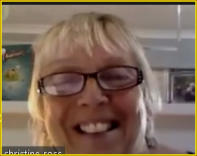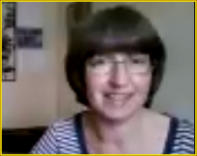 It's just lovely to see
everyone - makes things
seem a bit more normal.
Thanks all!
The medium of Zoom has
shown many of our members a
way of keeping in touch despite
the lockdown. It demonstrates
the inspired thinking and
initiative of all those who helped
to set it up. We owe them our
thanks and gratitude for their
time and efforts. Despite the
awful times we're going through
it shows once again the
camaraderie within our
wonderful Society.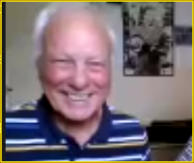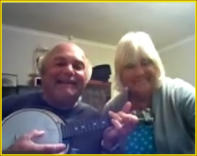 We are very proud to be
Zoomers, and really look
forward to our nightly
sessions! Seeing our
friends, singing, and
playing our ukes, and
having a chat is wonderful -
thanks so much Suzanne
and our amazing hosts!
I love the banter and
friendliness of it all. Its
guaranteed to brighten
your day, and as a bonus
you get to learn new songs.
It was a fantastic idea of
Suzanne's, and thanks
must also go to our
amazing hosts.
ANGIE PARKER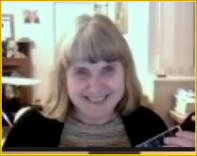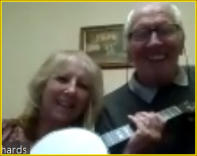 I love to see everyone
enjoying themselves. I have
missed meeting up 4 times a
year at Blackpool but at least
you can sign in each night to
watch or join in with the fun.
Such a brilliant idea of
Suzanne McIntosh and for
the great job Matthew,
Andrew, Peter and Simon do
in hosting the sessions. Long
may it continue.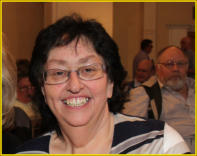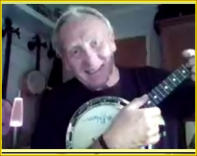 The close bond we hold with
the GFS alone is something
very special it like having
another family. We all have
our own lives to lead yet
however we all take time out
to respect our music and each
other. The ZOOM meetings
has bolstered that and
reinforced that friendship and
may it continue, well done
hosts and all you Zoomets. Xx
I know we've only been on
couple of zooms, but it's
great seeing everyone,
albeit in a different view.
Love the mute all button!!
Hearing the music of
George still carrying on, in
these sad times we are in
with Coronavirus. Thank you
All for entertaining us.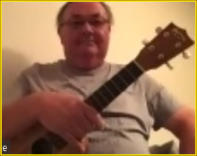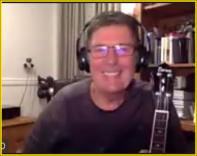 When Lockdown hit, I was
recovering from major surgery.
Deemed "vulnerable" and told
to isolate, I thought I would
never sing or play the uke
again. Then I found The
Zoomers - it has been GREAT
for me, and has acted as
terrific physio. I can now
almost sing again! (You lucky
people!!
THANK YOU Suzanne,Simon,
Andrew, Peter and fellow
ZOOMERS!!
I have found the Zoom
sessions essential at
keeping my interest going, I
cannot participate in every
session but try to attend as
many as I can , it's great to
see friends, new and old.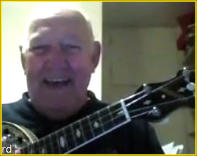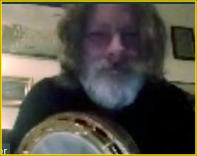 200 seems like a big number
but it's dwarfed by the tally of
laughs, moments of
camaraderie and general
shots in the arm we've all had.
What a wonderful thing
keeping us buoyant during
dark times. And speaking of
small numbers (hush-hush
circle of trust here) it'll be my
birthday on the 7th and I'll be
ahem... 21.
Due to the covid enforced
loss of the conventions , the
nightly zoom is the way we
stay together , its a great
look forward to, and to
celebrate 200 shows with
fellow friends,is fantastic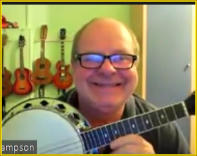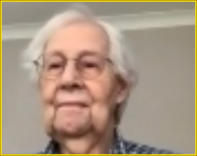 I have only ever been to
two Conventions and
unlikely to go to any
more.Going on Zoom and
watching Peters DVDs
makes one feel part of a
big family.Unfortunately I
am unable to play the
ukulele but love the music
of George Formby.Thank
you to Suzanne Matt and
Simon for starting Zoom
during these terrible
times.
Big thank you to all zoom
hosts through these difficult
times
We're all going through I'm
always watching the clock
For the wonderful zoom
meetings I think that George
Would be proud of us
keeping it all together the
G F S society we all miss
and Love and of course the
Local branch meetings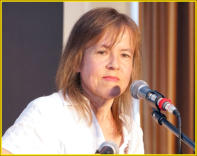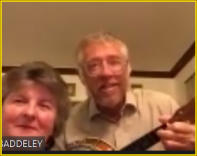 One of the highlights of
our day is the nightly
Virtual Thrash. We look
forward to playing
George's songs and
meeting our Formby
friends. It really
brightens our day. We
are eternally grateful to
those who make it
possible.
The Zoom sessions are
great. Most days I don't
speak to anyone so they've
been terrific for me. ...
Having said that I've just
been on holiday with friends
and missed a week's worth
but will be back tonight.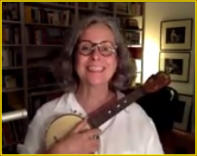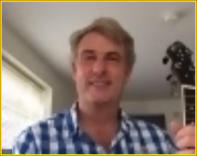 The virtual nightly thrash
has brought together
Formby enthusiasts from
all around the world(and
even Batley!!) keeping his
music well and truly alive
until we can all meet
again, know where don't
know when but we know
we'll meet again some
sunny day(maybe?
Knowing Blackpool!)
Immense thanks to all
involved in hosting and
maintaining the
sessions❤️
Without the virtual thrash I
would never have met you
all!
Unimaginable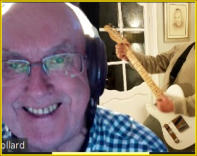 From attending a minimum of four local meetings a month for years, everything suddenly stopped over six
months ago with the pandemic.
Zoom then came to the rescue and now I am privileged to be one of the four hosts. For many years, as
MC at two Uke Circle meetings a month, it gave me immense pleasure and some lovely funny moments
amongst many friends. The nightly Zoom meetings are a godsend. My two hosting sessions per week
have given me my stage back with friends new and old to meet and greet every night of the week. The
Virtual Thrash is a never-ending treat!
DAZ BARRY
RAY REYNOLDS
JOHN SADLER
PAT & GEOFF
SILCOCK
DENNIS LEE
DEBBIE LEE
CHRISTINE ROSS
TIM & JEANETTE
AUSTIN
ANGIE PARKER
CHRIS & DAVE
RICHARDS
LYNNE & LEIGH
RAYBOULD
JIM MAKIN
STEVE HELME
MIKE O'DYWER
BERNARD GALLERY
JAY TAYLOR
ROBERT PLATTON
GARRY HAMPSON
HELEN WEATHERS
JON & PAM
BADDELEY
ANETTE
BATTENBURG
IAN BRADSHAW
PETER POLLARD