WHO'S ZOOMIN' WHO
There was a popular song that climbed to number 11 in the UK Charts in November 1985, recorded by Aretha Franklin, the title was
Who's Zoomin' Who. Like most popular songs, it had its time in the pop charts and then fell away to be forgotten,
Thirty-five years later and we are amidst the terrifying world pandemic known as Coronavirus (COVID-19). The March convention in
Blackpool was cancelled, branch meetings are all cancelled and the George Formby Society shop has been forced to close.
In short, the GFS virtually overnight has gone into hibernation!
A LADY FROM EDINBURGH
That long-forgotten song came to my mind again when within days of this sad state of affairs, I was made aware of a lady member from
Edinburgh called Suzanne McIntosh who had suggested that members and friends might all stay in contact with each other by using a
computer application known as Zoom, a video communication app that will allow up to 100 people to be online all that the same time.
Suzanne suggested that everyone could perhaps have a uke with them and all could continue the much loved 'Thrash' that is a feature of
every GFS convention and branch meeting.
A BRIGHT IDEA
In only a few days, this young lady's very bright idea has taken off with tremendous success! Suzanne is happy to share the limelight with
London member Simon Rose and our musical director, Matt Richards who between them will orchestrate each evening's event.
The application is free to download and once you have an I.D. number and a password, you can join the group. This clever app allows
you to see the people and to communicate with each other, something that at the moment is impossible to do.
THE FINEST PICK-ME-UP
I have just completed my third evening with the group, many who I consider good friends and who I did not expect to see again for many
months. We are allowed approximately 40 minutes of 'air' time unless you wish to pay a subscription to the app which would then release
you for more air time.
After the very first session, I felt elated and uplifted by the group! For forty minutes the world outside withdraws its worries and we all play,
chat and laugh together. Whilst there is as yet, no known antidote to the dreaded virus, I find that the nightly get-together is without a
doubt the finest pick-me-up to be had.
The internet is not perfect, different users depending on where they live will see and hear the session in different ways depending on the
speed of their internet connection and perhaps, the device that they use to view, and all dependent on an ever more overloaded internet
network.
For all the imperfections though, it is a way out of the gloom, if only for forty or so minutes
The group come from all points of the UK and last night we had overseas friends from the USA and Canada.
THE ZOOMERS ON STAGE
So I will be there tonight and every night for the foreseeable future, to get my daily tonic of George Formby, visit with friends and get the
best antidote that I can think of in this highly troubled world, all from the safety of my home.
One day, in the hope that we all come through unscathed and meet again in Blackpool, I would be proud to share the stage in a special
thrash, reserved just for the Zoomers!
Matt Richards - Acadamy Award winner!

FOR THOSE TOO YOUNG TO REMEMBER THE SONG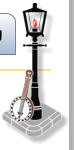 We'd been so looking forward to Blackpool and the Spring
Convention. It came as such a disappointment that the virus
meant it had to be postponed.
At that point we thought we'd perhaps still be able to go to
Blackpool for the weekend but that thought soon ended when
the PM announced any travel was to be essential only.
Knowing that many would be disappointed I got to thinking -
there must be a way of keeping in touch with everyone at once
-
not just Facebook messenger but some way of seeing each
other and chatting, perhaps even singing a few tunes and play-
ing our ukes - does the technology to do this even exist?
After a bit of research and finding footage of a Danish choir
using a video conferencing app called Zoom ....I thought i might
use this for work but I wonder if this could work for the GFS? I
got in touch with a couple of friends in the society and asked
them if they'd trial it with me - myself, Matt, Simon and Helen tried it out last Saturday and worked out a
way of conveying the best way to link in to our group of friends. That original group has grown every day
as word has spread.
We look forward to 6.55pm every night - its a great opportunity to practise, to see and speak to friends,
to put a face to a name and to make new friends. All of world's have become so different in the past
weeks that our daily Zoom thrash provides a bit of continuity, support, a friendly face and a opportunity
to sing and play songs we all love. Above all else - it is fun - in the true spirit of George's songs and films.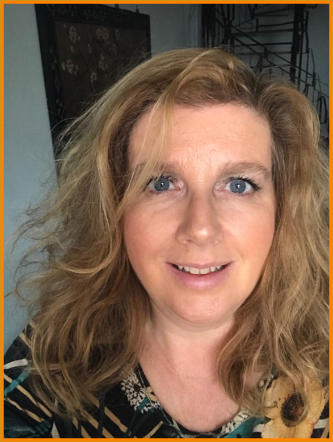 Peter Pollard - 27/03/2020
THE LADY WITH THE BRIGHT IDEA…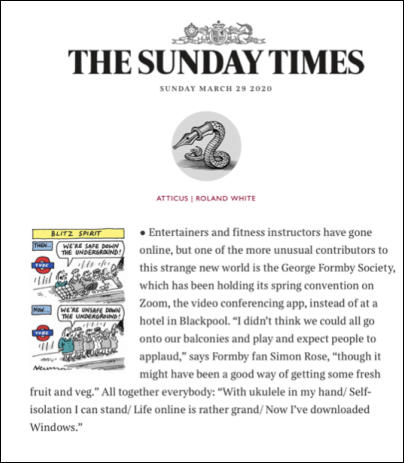 THE STORY CONTINUES!
Sunday 29 March 2020

brings us news that the Zoomers have
made it into the pages of the auspicious Sunday Times!
Who would have thought it? We are all aware of the power of the
internet but I never fail to be surprised and delighted when little
nuggets like the words displayed at left, are discovered thanks to
Simon Rose, one of the leaders of The Zoomers.
The world changes daily and with it, GFS members are also
adapting and changing to maintain their friendships and their
playing standards - just brilliant I say!
Well done Roland White and thank you for the mention in the
ATTICUS column.
Tuesday 07 April 2020 - Update
I am happy to report that the group is prospering and growing.
The attendance has now crept into the high 40's.
The three people who have made this all happen, Suzanne
McIntosh, Matt Richards and Simon Rose have surely earned the
grateful thanks not only
of all the ever-growing group, but also GFS members and
committee for keeping (alongside Steve Langfords E-
Convention) the flame burning for The George Formby Society
through these very dark days.
MATTHEW RICHARDS - ACADAMY AWARD WINNER 2020
IT IS OFFICIAL! OUR MUSICAL DIRECTOR MATTHEW RICHARDS IS AWARDED THE 2020
ACADEMY AWARD IN THE CATEGORY, "KEEP YOUR CHIN UP DURING LOCK-DOWN" FOR HIS
WONDERFUL VIDEO PRODUCTION OF THE GEORGE FORMBY CLASSIC HIT, "WHEN I'M
CLEANING WINDOWS."
WELL DONE MATTHEW, EVERYONE IN THE ZOOM GANG IS PROUD OF YOU AND DELIGHTED
FOR YOU, YOUR WONDERFUL WORK HAS LIFTED ALL OUR SPIRITS DURING THESE DARK DAYS.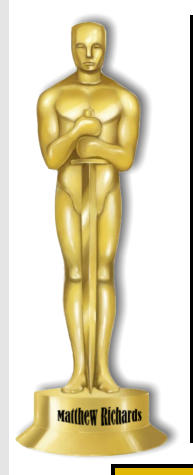 Tuesday 05 May 2020 - Update
The publicity for the Zoom gang goes on and on!
CAROLINE STEWART is interviewed on Radio Tees, Matt
Richards and The Zoomers are featured in the Daily Star
newspaper and Caroline is featured in the HARTLEPOOLS
MAIL
Yesterday Matt Richards was featured in the BIRMINGHAM
MAIL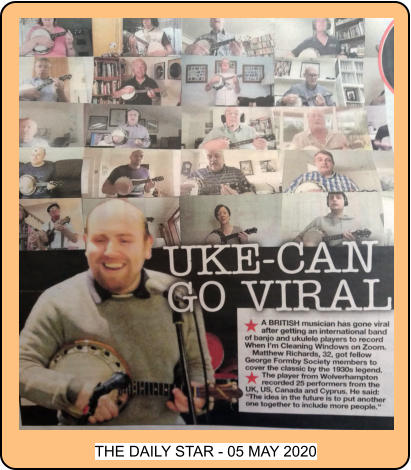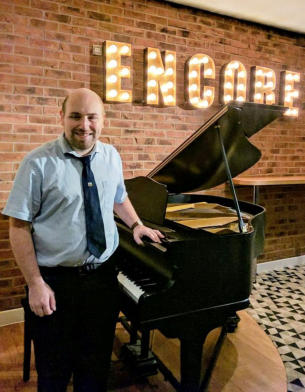 ACCESS TO THE ZOOMERS
SATURDAY & SUNDAY
AT 7pm (19:00)
MATT RICHARDS
354 259 037
The password for all hosts is: thrash



MONDAY & WEDNESDAY
AT 6pm (18:00)
ANDREW PEPPER
483 085 8989
TUESDAY
AT 6pm (18:00)
SIMON ROSE
982 611 019
THURSDAY & FRIDAY
AT 7pm (19:00)
PETER POLLARD
906 317 2768
A SLIGHT CHANGE…
From Friday 11 September 2020, there will be a change of time and host. Owing to the fact
that more people are returning to work, the time on this date will change to 7pm and the host
will be Peter Pollard. Simon Rose will still host Tuesday evenings at 6pm.