Who would have thought these last twelve months would have turned out as they have?
To start this review, I reminded myself of the last convention we attended back in November 2019. It all seems so far away now when I
remarked that Kathryn and myself had only two more Blackpool meetings before we retired from running the GFS Shop. We were hoping
that someone would come forward to take over from us and carry on the vital work of raising funds for the GFS.
GFS SHOP MANAGERS
The latter part of that statement was solved when Steve Langford and his wife Su, came forward and from June of this year, they have
quietly but successfully run the shop from their home in Daventry.
Concerning the two conventions that I mentioned, they were lost, as was the rest of the convention year - resulting in no GFS activity at
national or branch level. Sadly, that remains the situation today.
ALL MEETINGS CANCELLED
All because of the dreaded world pandemic known as COVID-19. The
first time we have ever had a year without a convention in the
Society's fifty-nine year history!
Our plight is slight when you consider the devastation the virus has
wrought throughout the UK and the rest of the world.
Even so, with no conventions, no branch meetings and no meeting
face to face with Formby friends, it has proved to be a massive loss for
all.
Everything that the GFS is involved in requires people in a room,
listening to people on a stage singing and playing and that, of course,
was out of the question.
TO ORGANISE A MEETING IS UNTHINKABLE
To even consider how one might organise one of our concerts was unthinkable. As the virus encroached on everyone and everything, the
decision to meet at any level of GFS activity was taken away from us all by something called Lock-down. No meetings whatsoever, no get-
togethers with friends. That is how things stand nine months later in January 2021.
FOUR VELLUMS
Not everything was written off though.
Thanks to Vellum editor Tony Thornton and his regular contributors,
the four magazines that help to make up the GFS year were all
issued on time.
As the nation battled with all the unprecedented issues, people in
lock-down took to the internet to help them work from home and also
for amusement as well. We all became familiar with words like mute
and un-mute and Zoom.
ZOOM VIDEO CONFERENCING
Video conferencing has been with us for quite some years but the
Zoom system in 2020 touched so many lives with the fact that up to
100 people could now meet and chat and work together but all from a
safe distance.
YouTube featured musicians of all descriptions, all playing their instruments from home but then centrally edited to bring brilliant productions
together to keep the entertainment flowing and healthy.
Of course, GFS members are never far behind when it comes to solving difficult problems like how to get together and play again.
I would hazard a guess though that not many GFS members would have been aware of Zoom before March of this year. One member
certainly was, Edinburgh based Suzanne McIntosh was comfortable with Zoom having used it within her profession.
GEORGE FORMBY VIRTUAL THRASH GROUP
Suzanne immediately recognised the possibilities of a George Formby Zoom
get-together.
A Facebook group was formed and named George Formby Virtual Thrash with
initially twenty people enrolling to the group. The number has grown now to
over two hundred and seventy members.
A first trial meeting took place on Saturday 21 March and the first official
meeting was held on Monday 23 March with Matthew Richards as host,
playing his keyboard for the session.
From then on, it has been a continued success with new members coming in
from many parts of the world and songbooks in the GFS Shop being
continually requested.
Two brilliantly edited video clips of two of George's best-known songs,
Window Cleaner and Blackpool Rock have put the Zoomers into the national
news media and kept the name of George Formby highlighted in the most
unexpected ways. Matt Richards did a fantastic editing job of the two clips.
In short, the George Formby Virtual Thrash group has been an outstanding
success. On Thursday 14 January 2021 they will conduct their 300th
consecutive meeting, what an achievement, and all driven by members of the
Society.
I feel certain that once the world returns to something like normal, the Zoom
group will continue to bring people together and will always promote in the
best possible way, the words and music of George Formby,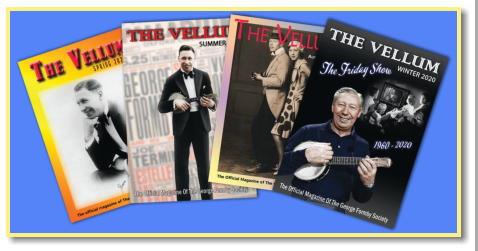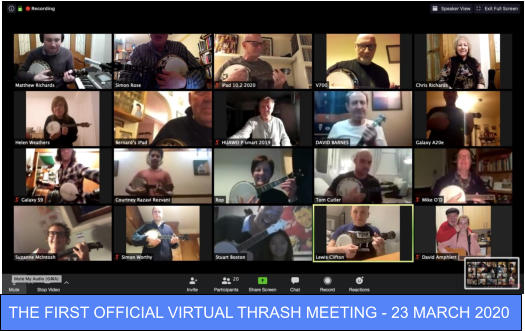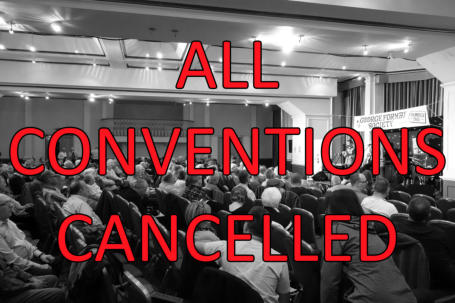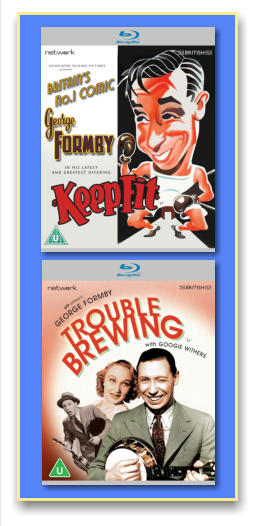 TWO FILMS ON BLU-RAY DVD
2020 saw the first issues of two Formby
films, Keep Fit and Trouble Brewing for
the first time on Blu-Ray DVD. Both films
were issued by Network. The two
releases are of excellent quality and
both discs feature an extensive picture
gallery and subtitles for the hard of
hearing. The release of these two films
gives hope that more of the Formby film
collection will be selected for future Blu-
Ray consideration. There was a time
when Formby films on videotape were few. Then with the advent of DVD, every one of the twenty films
is now available. The Blu-Ray additions are the icing on the cake.
GFS E-CONVENTIONS
No meetings since March for the Society but not all bad news. The GFS has also utilised the Zoom
application to hold their committee meetings and the GFS Banjo-Uke raffle was successfully concluded
with the draw taking place from the home of raffle organiser Kathryn Pollard with the result made
available on this website.
Chairman of the Society, Steve Langford organised three Virtual E-Conventions on the GFS Facebook
page and Vice-President Andy Poppleton has organised some very popular Zoom Beginners Classes
with more to come soon.
2021 A TESTING YEAR
The year of 2021 will be a testing year for our Society. Whilst a vaccine is now beginning to circulate,
perhaps it will be some months
before the NHS can inoculate the entire nation. Once the task is
completed, maybe we can all pickup the pieces and enjoy each others
company once again in a concert atmosphere.
SUPPORT THE GFS
The GFS will need all the support that we can give and that means
paying the membership subscription as quickly as possible. This is the
sixtieth anniversary year of the GFS and that is a wonderful
achievement. In normal times I feel sure that the Blackpool
conventions would be full of celebrations but who can tell when the
next convention will take place?
In these troubled times, there has been no opportunity to pay
subscriptions at the conventions but you can still pay online or by post
if you prefer. This Society is very special to us all and we cannot afford
to place it in jeopardy by neglecting what is after all a modest amount.
I grant you that there are no conventions at the moment but let us look
to the future and ensure that we can all do our bit to keep the Society
in a healthy state.
Conventions will come back and those who attend will testify that there is no better place to come to enjoy all that is best about George
Formby. People come and people go and I am sure that there will be many members who never come to Blackpool. Once you have tried it,
you will want to come again, so please, let us all do everything that we can to ensure that this wonderful organisation is with us for many
years to come.
The Internet and social media sites do a great job to keep George Formby's name from being forgotten. I cannot help thinking though, what
would happen if there was no George Formby Society? Who would organise a national event or perhaps produce a magazine? Facebook is
good up to a point, but most of what is posted is soon buried under many more postings, much of it irrelevant and flooded with adverts.
The GFS is too good and actually too precious to lose. Support the GFS in 2021 and I'll see you all in Blackpool one day soon!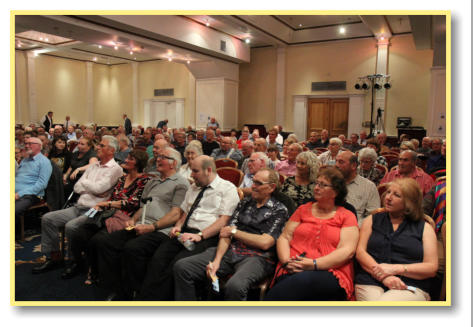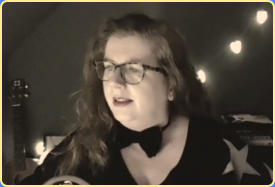 I think maintaining a daily routine has been vital
to us all.
We know that a positive outlook helps maintain
our health and your natural levels of immunity
and resilience. We also know that living in fear
and under stress impacts negatively on our
health.
Our Zoom thrashes have been important in that
battle.
The Zooms have been a constant for people in a
changing landscape where they don't know what
to expect week after week. I like to think we've
been a positive influence in that regard providing
a daily constant and play to meet & make friends.
Not being able to get together in real life or speak
to friends face to face could have been utterly
devastating for us all.
We have help each other stay focused & positive
by singing & playing together.
I dont think we can underplay the positive
impacts of any of these things and the bond that
links us.
We look forward to the mighty force that is the
Zoomers appearing on the Blackpool stage soon.
Suzanne McIntosh