Cover versions of some of the songs that George
made famous

HERMAN'S
HERMITS
LEANING ON A
LAMP POST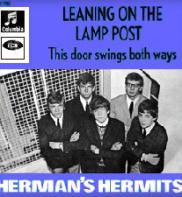 Peter Noone and Herman's Hermits were a popular 60's group
who's biggest UK hit was, "I'm In To Something Good" which
reached No 1 in August 1964. They had many other hits and in
April 1966 recorded 'Lamp Post' but ironically did not release it
in the UK.
But it did reach No 2 in New Zealand!
CLINTON FORD
FANLIGHT FANNY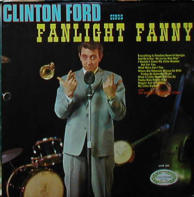 Clinton Ford was a very popular and versatile singer in the UK in
the 50's and 60's and featured on many broadcasts of the BBC's
light programme, Saturday Club.
He recorded three Formby classics but Fanlight Fanny was
actually his biggest hit when it reached No 22 in March 1962.
LONNIE DONEGAN
AUNTIE MAGGIE'S
REMEDY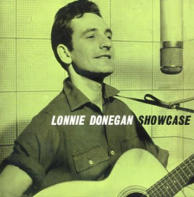 Lonnie was known as "The King of Skiffle" and was a very big
star and had lots of hits between 1956 and 1962 but when the
Beatles appeared, Lonnie faded. He recorded 'Auntie Maggie in
1967 but it did not chart.
ARTHUR ASKEY
HOLD YOUR HATS ON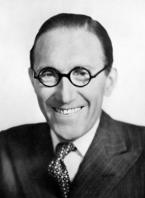 Arthur was a big star for many years, making his début on the
variety stage in 1924 and continuing to work in to his 80's.
He featured in variety theatre, films, radio and TV performances.
His big hit was "The Bee Song" but he made lots of recordings and
appeared in 10 Royal Command Performances.
Like George, Arthur was a well-loved character.
NORMAN WISDOM
LEANING ON A
LAMP POST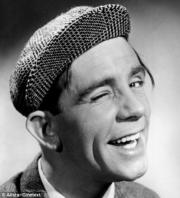 Another who did everything in show biz and worked until late in
his long life. Norman (in my opinion) took over from George in the
1950's as England's best comedian and also made a string of
films which for Wisdom fans, are still popular today.
Norman's big hit was "Don't Laugh At Me Cos I'm A Fool" but he
found the time to record one of George's best known numbers
and is very welcome on this page.
BILL HALEY AND
THE COMETS
YOU CAN'T STOP ME
FROM DREAMING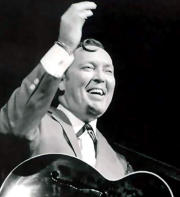 There are lots of different versions of this song, I could easily fill
this page with it! It must be one of the most popular covers of all
time. Who better than the one and only the Father of Rock n
Roll, Bill Haley to come up with this version. Push the chairs
back and get jiving!
DICK ROBERTSON
YOU CAN'T STOP ME
FROM DREAMING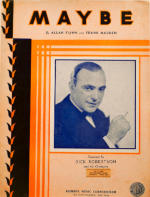 Dick Robertson was a popular American band leader and
songwriter in the 1930's and 1940's. I only discovered Dick a
few months ago but have to say that his albums are very well
produced and listenable.
DICK ROBERTSON
CHINESE
LAUNDRY BLUES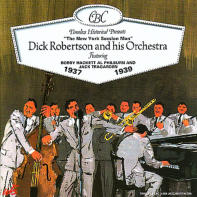 Dick Robertson again with a great version of Chinese Laundry
Blues. It is unusual to listen to an American accent singing the
song after listening and playing George's version so many times.
DANNY LA RUE
FANLIGHT FANNY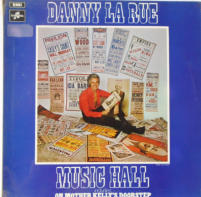 Danny was tops in variety and TV for many years from the
1960's and was still doing pantomime shortly before his death at
age 81. A totally colourful and very popular character throughout
his career.
GRACIE FIELDS
LIKE THE BIG
POTS DO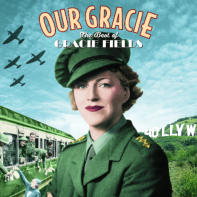 Gracie Fields was a mega-star at the same time as George
Formby and came from the same Lancashire background. She
made her first stage appearance as a 5-year old in 1905 and
was working right up to her death in 1979. Imagine George and
Gracie in the 1930's and 40's, there was nobody bigger than
these two and they Were born just 20 miles from each other.
My grateful thanks to GFS member Steve Langford for submitting this
track
My grateful thanks to GFS member Steve Langford for submitting this
track
OZZIE NELSON
YOU CAN'T STOP ME
FROM DREAMING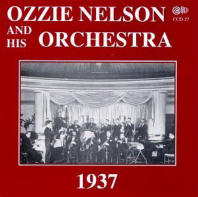 Ozzie was an American band leader in the 1930's and 1940's
and also in the 1940's he developed his own radio show, The
Adventures of Ozzie and Harriet. This eventually went on TV in
the States and Ozzie enjoyed a very successful show biz career.
He is also father to well known rock singer, Rick Nelson
My grateful thanks to GFS member Steve Langford for submitting this track
THE FOURMOST
AUNTIE MAGGIES REMEDY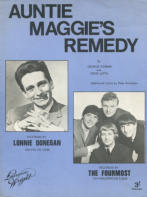 The Fourmost were a part of the Mersey Beat story and also
were signed to the Brian Epstein management empire. They had
a couple of really good hits in the UK in 1963 and 1964. Their
first, "Hello Little Girl" is one I fondly remember, but their biggest
hit was "A Little Loving."
GEORGE HARRISON
IN MY LITTLE
SNAPSHOT ALBUM
What can I say about this chap?
Just that he visited the GFS in March 1991 along with Jimmy
Nail and he was a member for a while - but he was never
President of the GFS or a honorary member as I keep reading in
the press. He gave the Society publicity at the time and in 1991
the GFS was booming anyway with the Warrington Exhibition
and the showing of Daniel Wiles The South Bank Show.
MAX MILLER
COME HITHER WITH
YOUR ZITHER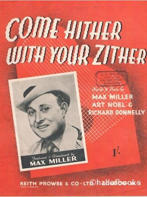 The legendary Max Miller! Enormously popular comedian and
known as "The Cheeky Chappie". He used double entendre to
great effect when telling jokes but he also recorded songs and
starred in films in a career that lasted over forty years.
To quote one of his many catchphrases, Max Miller - "There'll
Never Be Another"
REG DIXON
ORDINARY PEOPLE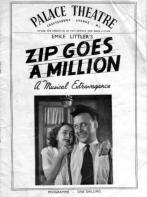 A rare track from Reg Dixon, the Coventry comedian who took
over from George Formby in the hit show, Zip Goes A Million after
George suffered a serious heart attack. Reg stayed with the show
until it closed after 544 performances on 7 February 1953.
LESLIE SARONY
THE OLD KITCHEN KETTLE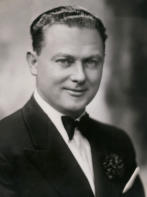 A well known entertainer who enjoyed a long and succesful
career in show biz. He made records, wrote songs, appeared in
the West End and made films and was active until into his
eighties on TV. He also had a partnership with Leslie Holmes
(The Two Leslies) from 1933 until 1946.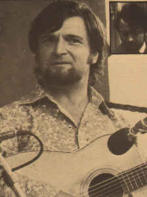 Diz Disley was famous for his acoustic jazz guitar playing and was
influenced by Django Reinhardt. He featured heavily in British
trad- jazz and skiffle and also brought comedy into his act.
DIZ DISLEY
WITH MY LITTLE UKULELE
IN MY HAND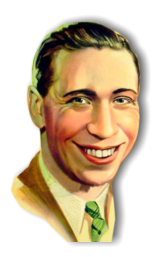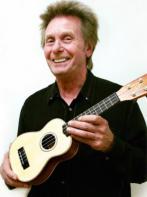 JOE BROWN
I GO CLEANING WINDOWS
Joe Brown has always been a lover of both the ukulele and
George Formby. A brilliant guitarist and performer who has been a
popular figure in entertainment for over sixty years and continues
to tour and record and has always enjoyed the respect and
popularity of audiences of all ages.


JAN & KJELD
BANJO BOY
Two brothers, Kjeld born in Sweden and Jan born in Denmark.
They won several singing competitions in Denmark/Sweden and
appeared on TV and radio. They released Banjo Boy in 1960 and
it went to number 1 in the German pop charts. They also appeared
in a few German films between 1959 and 1962.
LIEUTENANT PIGEON
HAPPY GO LUCKY ME
More famous for the 1972 No 1 UK single "Mouldy Old Dough",
Happy Go Lucky Me was the A side for George Formby's last
record in 1960 and is featured on a page dedicated to the song
when it enjoyed a revival by being used for Sainsbury's Christmas
TV ad in 2011.