Remembering those who left their mark




Click on a photo to
read the obituary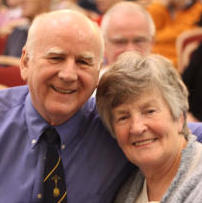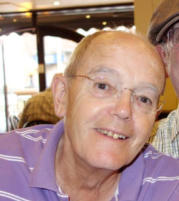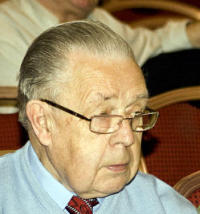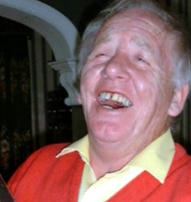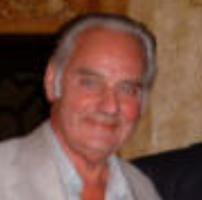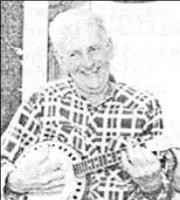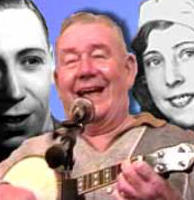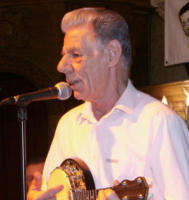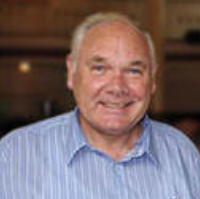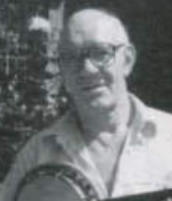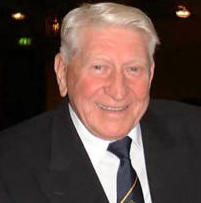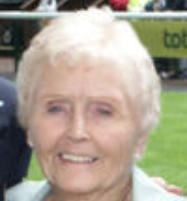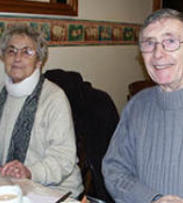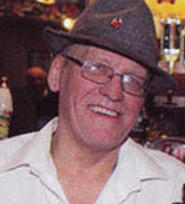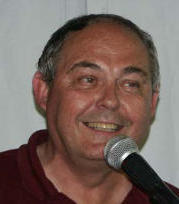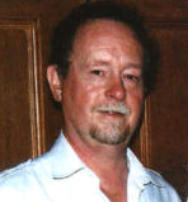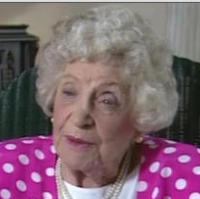 An honorary member and a
gifted player of Formby songs,
Alan rarely missed a convention
but we will all miss him so
much. He supported the
Westhoughton and Sale
branches and the Society
played such an important role in
his life. One of the best!
Alan was always a giver and
never a taker, he gave the
GFS everything that he
could in the all too brief time
that he was with us and he
gave his family the best that
any dad and granddad could
give.
Albert and Dorothy were always
to be found at the George
Formby Society conventions, in
their regular place on the front
row and in over twenty years,
they rarely missed a Blackpool
event.
Alan Randall, honorary
member of the GFS and
international recording artist
has been a good friend of the
George Formby Society for
many years and has probably
done more than anybody to
promote the name of George
Formby since George's death
in 1961.
Former President Bernard
Young was quite friendly with
the Formby family and often
called on George's mother who,
almost blind, lived in a
ramshackle terrace house in
Warrington with her daughter
Louise.
Charles and Eve resided in
Blackpool and Eve freely
admitted in an article in The
Vellum that it was Charles
who secured the Winter
Gardens as a venue for the
GFS.
Jack was always the 'popular'
choice at any of the Blackpool
conventions and was always
allowed to sing as many songs
as he liked, the members never
tired of listening to him.
John was a member of the GFS
for many years and was one of
the few people who actually had
contact with George Formby
Ray was in the GFS right from
the first day and reading
through those early issues of
the GFS magazine, "The
Vellum" will illustrate to anyone
just how important a member
Ray was in those early
pioneering days
Stan Evans was an iconic
figure in the Society in the
late 80s and 1990s and did
much to convert The
Vellum magazine into a
very readable
presentation.
He attended many of the
Blackpool conventions, always
accompanied by his lovely wife
Win and was always ready to
make himself available for the
countless Formby fans who
really wanted just to get a little
closer to George.
I have learned that Win
Booth, wife of the late Ted
Booth (seen together
above), has passed away.
Win would have celebrated
her 90th birthday later in the
year.
"Tetley" Dave was a legendary
figure in West Yorkshire and
particularly in the Castleford
area where he and his wife
Margaret ran the Shoulder of
Mutton pub and where for
many years the Castleford
branch of The GFS has
flourished.
Cyril was a leading light at the
Sale branch for many years
and regularly attended the
Blackpool conventions. Wife
Sheila passed away shortly
after Cyril, and a double
funeral was held.
One of the reasons why the
GFS began to prosper is surely
down to a very special person -
our past President of fourteen
years and a GFS member for
almost thirty years, Dennis
Taylor.
He created lovely copies of
Abbott, Gibson and Ludwig
instruments that in actual fact
were probably made better
than the originals! Above are
Gordon (left) and George
Formby's nephew Jeffrey
Booth.
Ella was in her eighty eighth
year having being born on July
2nd 1910. She appeared on the
stage as did most of the other
Formby brothers and sister.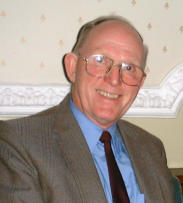 Albert was a multi-
instrumentalist who played in
many traditional jazz bands.
He loved to visit the
Blackpool conventions and to
play on stage.
One of nature's gentlemen.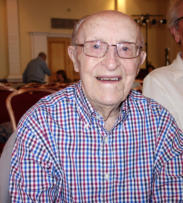 Tom was a real celebrity, he
has been featured on TV and
throughout the media
because of the ukulele he
made in a prisoner-of-war
camp. He enjoyed his visits
to the GFS at Blackpool and
will be much missed.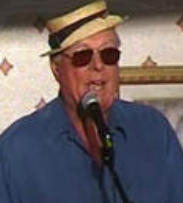 Bill was a all round
entertainer and enjoyed
singing Max Miller typse
songs. He always took to the
stge in his battered straw
boater which of course was
his trademark.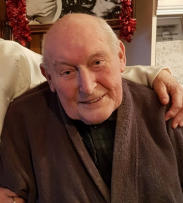 Alf was one of the very few
(probably the last) members
of both the GFS and the pre-
war George Formby Fan
Club.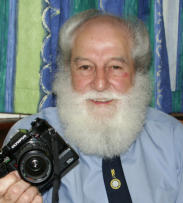 George had been a
supporter of The GFS and
the Yorkshire Ukulele Circle
for many years. He had a
lovely singing voice and his
skill with his camera help the
Uke Circle to build a nice
photo archive.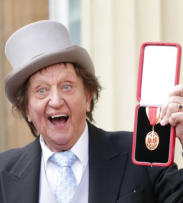 Sir Ken was a member of our
Society for 22 years and
recognised many years ago,
the talent and potential of
one of our members, Andy
Eastwood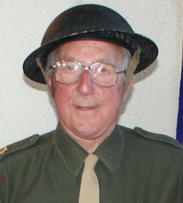 Brian supported the GFS and
the Yorkshire Ukulele Circle.
A lovely man with a nice
sense of humour, a lover of
Formby and and nice twinkle
in his eye.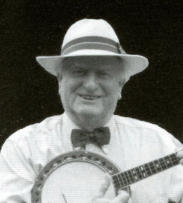 Fred was a member at the
Crewe branch and was well
known for his skills in making
ukulele banjos.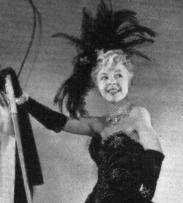 George's co-star in Zip Goes
A Million and a dancer and
actress on Broadway and in
films and TV.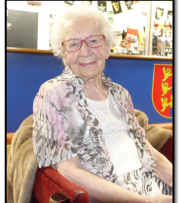 The Society's oldest member
passes away. Margaret was
the wife of the late Cliff Royle
and achieved the grand age
of 104.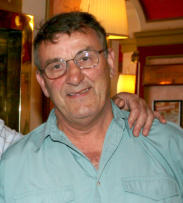 Graham rang the East
Midlands branch for some
years. A sportsman who
could also make a nice
ukulele-banjo.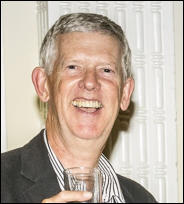 An outstanding TV producer
and a great friend to the
GFS. The creator of the
finest two documentaries of
Formby as well as many
other features.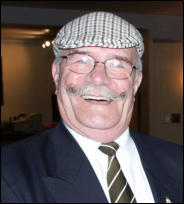 A larger-than-life character
who graced the stage of the
GFS in the 1990s and was a
member of the Yorkshire
Ukulele Circle. He was
known to many within the
GFS.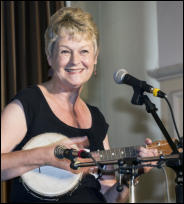 Lesley was a friend to so
many and loved by all. This
lady was so talented, a
wonderful writer and such a
creative person. She loved
her ukuleles and would write
songs. Such a talent!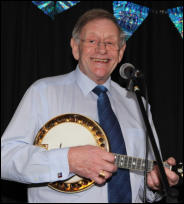 A tireless worker for charity
and a member of the GFS for
21 years.
Also a loyal member of the
Yorkshire Ukulele Circle.
A friend to all, he will be
sadly missed.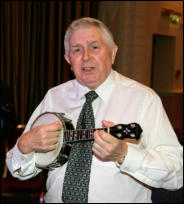 A great friend to Peter
Pollard and a loyal GFS
member for thirty years.